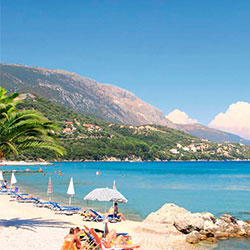 Where is Dassia Corfu
Dassia is located on the northeast coast of Corfu, at a distance of 13km from the capital. Dassia constitutes one of the first organized tourist resorts in Greece. The overgrown beach is very popular during the summer months, mainly because it offers plenty of choices in entertainment and sports.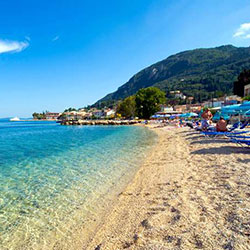 Where is Benitses Corfu
One of the original holiday resorts of Corfu in Greece is Benitses, a very old village, proud of its traditions. Perhaps one of the most famous seaside villages in Greece due to the strange and strong attraction exerted to almost every visitor that is difficult to describe in words.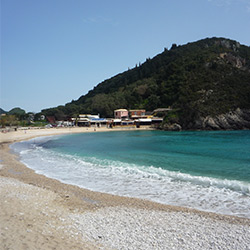 Where is Paleokastritsa Corfu
Paleokastritsa is located on the northwest coast of Corfu, 25km from the I.Kapodistrias airport as well as from Corfu town. The resort is hilly and nestles beneath the folds of steep verdant slopes of olive groves and citrus orchards. Paleokastritsa has long been considered one of the most beautiful villages in Corfu and is a renowned Greek beauty spot.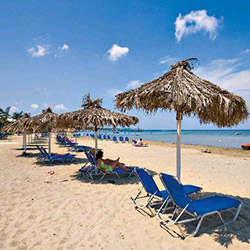 Where is Kavos Corfu
Kavos is a seaside village on the island of Corfu in Greece, in the municipal district and the municipality of Lefkimmi. It is now a lively resort heavily devoted to tourism, and popular with young holidaymakers from Britain and Northern Europe.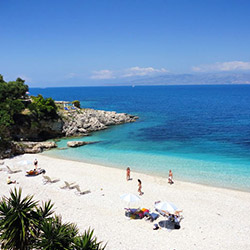 Where is Kassiopi Corfu
Kassiopi is a charming town situated at a small peninsula on the north-east corner of the island of Corfu, 36km north of Corfu Town and Corfu airport. The resort is the largest village in the northeast of the island and is unique view among Corfu's resorts in having both a very picturesque setting and a fair amount of history.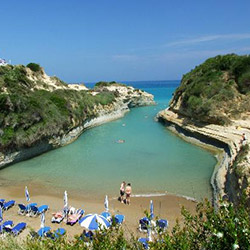 Where is Sidari Corfu
Welcome to Sidari, the picturesque and beautiful Greek village on the North West part of Corfu.The distance of Corfu town and the airport it's about 45km and the drive time you need to get there, its about 45 minutes.